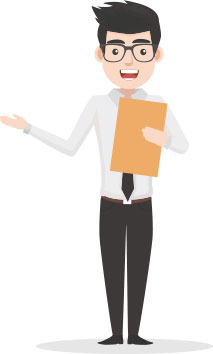 Do you have a new project idea? If you are planning to start a big project in an industrial, infrastructure, retails chains or public service, Finance Mart is the one stop solution for all your financing need.
Project Financing is a long-term financing solution that can be avail against the rights, assets and interests related to the concerned project. The same can be availed for the construction of factory building, purchase of Machineries & Other such business assets to be acquired for your business. The finance used for projects can be repaid by using the cash flow generated by the project.
We help customer to get financing for project implementation, expansion, modernization, diversification, equipment purchases, quality certification and anything that ensure your project success. For appraisal of the project loan by the Bank or Financial Institution, Project Report is an important document which is being prepared by our experts by in depth analysis of the business model of the client. It would help to you for quick sanction of your loan.
At Finance Mart we also conduct Project Feasibility study for the purpose of eligibility of loan from various Banks/NBFC. We also Prepare Project Report on behalf of our clients for the purpose of submitting it to loan sanctioning authorities.
Infrastructure Project finance generally requires a Special Purpose Vehicle (SPV). It is a middle man between lender and sponsor. The prime role of SPV is to inspect or supervise the fund procurement and management to ensure that the project is not moving towards the path of failure. Special Purpose Vehicle (SPV) is responsible to ensure that the project is in financially stable.
Debt Syndication
With many years of experience our experts provide custom solutions to fit client debt syndication requirements and goals. The solutions leverage both our expertise and relationships with Banks and leading financial institutions.
We offer a wide range of services to Companies in the areas of debt syndication and we serve during very stage from preparing detailed project reports, project feasibility study. financials and other details. Our experts work closely with client to suggest optimum solutions.
Led by the experienced professionals, we have executed many debt syndication projects successfully.
Features & Benefits of Project Financing
For New entrepreneurs and units, Project Finance plays vital role for the growth of the business without financial interruption in working of the unit.
Multiple Participation: In the large scale Projects, it is possible to allocate multiple participants in the project to look into different aspects. This would help all participant to allocate risk, responsibility and seamless project operations.
Long-term: Project Financing repayment term can easily reach up to 7 to 15 years.
Various types of Govt. Subsidy Benefits like Capital Subsidy, Interest Subsidy can be availed through project finance.
INDUSTRY SECTORS COVERED IN PROJECT FINANCING ARE,
MSME & Agri Food Processing Units
Hydro-Power, Transmission, and Distribution Projects
Highway and Railway Projects
Ports / Airports Projects
Textile Industry
Waste Water Treatment Projects
Telecommunications & Information Technology Projects
Details and Documents Required for availing Project Finance Facility
Company and Project Overview
Brief bio data of Management personnel
Project Details

Description of Project Related Infrastructure
Details of the Proposed Product
Manufacturing Process & Marketing Aspects
Project Implementation Schedule
Current status of the project
Project Costing
Amount invested till date Vs. Sources of Funds

Funding Considerations

Amount of funds required with time schedule
Proposed Repayment Schedule
Details of Collateral Securities (Apart from the Project Land) to be mortgaged.

Checklist of Documents required:

KYC Documents of the Company & Promoters
Last 3 years Audit Report, ITR & balance sheets (With Schedules) of Company
Last 1 year Bank Statements of All Current Accounts & Loan Accounts of Company
Last 3 years ITR, SOI & Balance sheets of All Promoters & Last 1-year Bank Savings Account & Loan Account Statement of Promoters
Details of Past and ongoing Projects (For Real Estate Project)