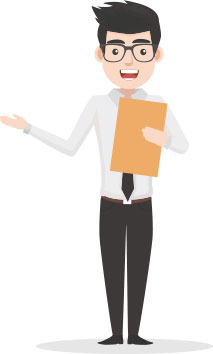 Loan against Property refers to the secured loan category in which you can avail the funding in the form of Term Loan or Overdraft against mortgage of the immovable property. It can have following end use
Personal Loan is a kind of unsecured loan wherein securities or guarantees of lender are not required. Rate of interest is therefore higher in case of Personal Loan. At Finance Mart, we connect you to the Bank/NBFC where you can get easy and cost effective personal loans.
Expansion of Business
Closure of existing high-cost debts
Buying a new property
Any other personal, business or professional need.
PERSONAL LOAN FEATURES & BENEFITS
Flexibility of spending loan amount for any kind of end-use
Relatively quick and Instant fund approval
Doesn't require any collateral or Guarantor
Minimum Documentation, quick processing and disbursal
Short duration of Repayment
Basic Documents required for personal Loans
Passport size photographs
Identity and Address proof
Residence Proof
Income Proof/ Business Proof
Latest Salary slip for past 6 months
Latest Bank Statement for Last 1 year of All accounts
Last 3 Years ITR/ Form 16/Financial Statements
Property documents (Applicable if Loan against Property is to be obtained)
LET US HELP YOU TO GET YOUR PERSONAL LOAN APPROVED,
WHEN YOU FOCUS ON YOUR DREAMS!
Apply for Personal loan with Finance Mart to avail range of benefits to:
Prepare your Document for Personal Loan
Calculate the Personal Loan amount that you are eligible for
Calculate the EMI for your Personal Loan
Get the best suitable Personal Loan quote as per your requirements
Compare different Personal Loan Bank offers and choose the best suitable for you
Apply for Personal Loan online or offline
Get you Loan application approved without any hassle