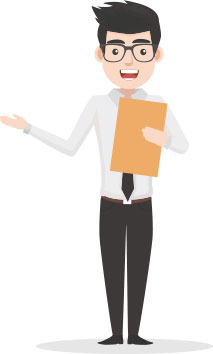 Do you dream of expanding your business to 2X/3X? We understand the finance requirement and we are here to help you accelerate your growth
At Finance Mart we review your current Financial structuring and we may help you to reduce your current Financial cost and increase your CC/OD Limits. Finance Mart assess the probabilities of getting you cheaper Finance structure and also assist in implementing the proposed financial structure.
Working capital plays vital role in successful operations of any business and we at Finance Mart help you to avail working capital facility in the form of cash credit or overdraft facility.
FEATURES & BENEFITS OF CASH CREDIT (CC) LIMIT
Cash Credit limit can be available against holding of inventory such as raw material, finished goods and book debts of the unit.
Cash Credit limit can be availed to fulfill daily requirements like raw material purchase, labor wages, electricity charges, goods, misc business payments, etc.
Cash Credit Limit can be decided on the basis of holding level of current assets like inventory, debtors, creditors etc.
Compare to an Overdraft facility, the interest rate is lower in the cash credit facility.
Interest is calculated on the basis of Daily balance utilized in the CC Account.
FEATURES & BENEFITS OF OVERDRAFT (OD) LIMIT
An overdraft facility can be sanctioned against security of Immovable Properties, shares, mutual funds, fixed deposits or insurance policies.
Overdraft facility eligibility amount is calculated on the basis of value of the securities, turnover of the firm and Income Tax Returns of the firm and Promoters.
Unlike Cash credit, Overdraft limit remains consistent since limits sanctioned is not based on current assets.
Overdraft limit is hassle free as compare to Cash Credit regarding submission of monthly data
Interest is calculated on the basis of Daily balance utilized in the OD Account.
In Overdraft facility, drop line facility also can be obtained in which your sanctioned limit can be reduced on monthly basis
Documents required for Cash Credit/Overdraft Facility
Passport Size Photographs
KYC Documents of the Firm/Company
KYC Documents of the Proprietor/Partners/Directors
Business Address Proof: Telephone Bill/ Sales Tax registration certificate/ Electricity Bill
Ownership Proof: Electricity Bill/house tax/property papers
Income Proof: last 3 years audited financial along with audit report and Income Tax Returns and Statement of Income
All Bank Account statement for last 1 year
Sanction letter, Repayment Schedules and Statement of Accounts of existing CC/OD and Loan Accounts
Collateral Security: Property papers which are offered as security