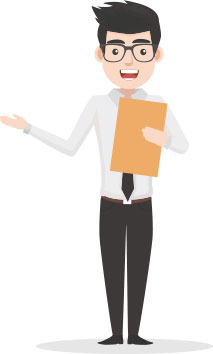 Subsidies play an important role in the economic development of India. It is commonly provided in the form of a cash payment or a tax reduction to an individual, businesses or institution by the government of India. It is formed to reduce the financial burden of individuals and to promote social good or economic policy.
Finance Mart is a professional firm providing consulting services for various government and other subsidies. We have skilled and experienced professionals having in-depth knowledge of the state and central government rules and regulations and funding opportunities which allow us to provide comprehensive advice to our clients. We provide various Govt. & Other Subsidy Services to any size and type of businesses, industries or individuals which is available under the schemes given by the Central Government & State Government.
We help our clients to claim various Government and other subsidies such as:
Subsidy FEATURES & BENEFITS
Capital Subsidies are available as per various government scheme which reduce your Project Cost & Capital expenditure
Interest Subsidies are available as various government scheme which reduces your Interest Cost.
As Value Added services to our clients, we have been endeavored to provide financial assistance by availment of various types of Central Government and State Governments Subsidies such as :
Credit Linked Capital Subsidy Scheme (CLSS)
Capital Investment Scheme Subsidy by the State Government
Interest Subsidy to MSME
Assistance for Venture Capital
Capital Subsidy & Various Incentives for Food & Agro Industries
Capital Subsidy for Textile Units
Technology Up-gradation & Quality Certification Incentives
Capital Subsidy for Industrial Park
VAT & GST Reimbursement Scheme
Electricity Duty Exemption Scheme
Power Tariff Subsidy for Specified Industries