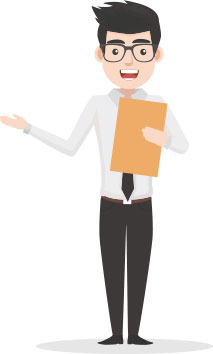 Nowadays, Volume of International Trade is increasing in manifold ways. Our Experts help to get the funding at very much lucrative interest rate for materializing your Export Business or Import Business. At finance Mart we help our client to get the facilities of International Trade Finances smoothly. We also guide and prepare them to submit the document to various relevant authorities for obtain such finance facility.
Types & Features of Export Credit
Pre-Shipment Finance
Packing Credit in Rupees.
Running Packing Credit in Rupees.
Packing Credit in Foreign Currency.
Letters of credit/Guarantees for procurement of materials for export.
Post-Shipment Finance
Purchase of Export Documents under confirmed order.
Discounting of Export documents under L/C or confirmed order.
Negotiation of documents under L/C.
Post shipment demand Loans against Export Bills sent for collection.
Export Bills purchase / discounting in Foreign Currency.
Advance against export incentive receivables.
Types & Features of Import Credit
Collection of Import Bills
The import bills are collected at very competitive rates. The Bank has correspondent relationship with reputed International Banks throughout the world and can provide the services to importers who may be importing from any part of the globe.
Letter of Credit
Bank offers L/C facility for the purchase of goods in the international market. We assist to get L/C from a well-known international Bank of repute, which is well accepted in the International market.
With the Letter of Credit, importers can build up better trust/ confidence in their suppliers and develop other business relationship at a much faster pace.
The L/C facility can be granted to the importers after assessing their requirement/ credit worthiness/ financial strength and other parameters being to the satisfaction of the Bank.
Bank Guarantees
Bank can provide guarantees in favor of beneficiaries abroad for import of the material. The guarantees can be both Performance and Financial.
Trade Credit Through Standby Letter of Credit (SBLC)
Facilitates importers in India to raise Foreign Currency funding up to operating cycle from the overseas branches. Following are the highlights of the said product-
It helps the importer to obtain foreign currency funds from abroad by facilitating the issuance of a SBLC from our domestic branches in India who guarantees payment to the funding bank if the client fails to make the payment on the due date
The product envisages to provide finance to those import transactions wherein documents are received by any Indian bank from any overseas Bank on sight / usance basis under collection / under LC basi
Facilitates importer by providing them the competitive rate of interest nearby only 2% Per Annum, linked up with LIBOR , on foreign currency funds raised through wide network of foreign branches spread across the globe.
UPAS (USANCE PAYABLE AT SIGHT) LC
It is an import financing scheme to finance importers. Following are the highlights of the said product-
Facilitates foreign currency funding for trade credits to importers in India at competitive pricing of around 2% Per Annum for extended period as per the operating cycle
The product helps in providing a mechanism whereby a Usance LC is paid on sight basis to the Exporter / seller, while the payment settlement from the Importer / buyer to the LC issuing bank is made on due date as per the contracted terms.
UPAS LC provides payment solution for the exporters at sight basis and simultaneously provides extended payment terms to importers.
It facilitates importers to negotiate got good price in Sales contract as sellers/exporters receive payment immediately after the shipment