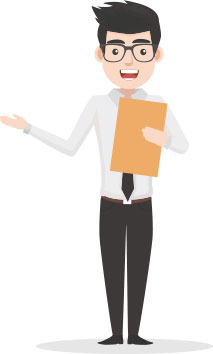 Apna Ghar is a dream of every individual. Various Leading Bank (nationalized and Privates) provide Home loan at cheaper interest rates to make your dream come true. Finance Mart is here to help you get the Home Loan in hassle free manner with minimum TAT period.
We help you to transform your Dream into reality. At Finance Mart, you can compare and choose the best suitable housing loan without spending time on visiting different banks and comparing offers.
Whether you are looking to buy a new home, renovate existing home, finance for construction, finance for purchased land or other home improvements, we have years of expertise in getting any kind of home application approved without any hassle.
HOME LOAN FEATURES & BENEFITS
Pradhan Mantri Awas Yojna (PMAY): With PMAY you can reduce the home loan EMIs and save up to Rs. 2.67 lakh on interest.
Easy Pre-Payments: There is no charges on pre-payments or foreclosure to pay more amount then monthly EMI.
Flexible Loan Term: Home Loan terms or tenure can be range up to 300 months, so you can manage monthly cash flow easily.
Home Insurance/Loan Insurance: There are different types of customized insurances to protect you or your family from repaying home loan in case of unexpected circumstances.
Interest Saver Home Loan Schemes: You can save the interest on home loan substantially by taking the benefit of the said scheme.
Basic Documents required for Home Loan
Completely filled home loan application
Passport size photograph
Identity proof
Residence proof
Income proof (Form 16/ Salary Slips for last 6 months/ IT returns of last 3 years)
Banks Statement of Last 1 year
Property Documents
LET US HELP YOU TO GET YOUR HOME LOAN APPROVED,
WHEN YOU FOCUS ON YOUR DREAMS!
Apply for home loan with Finance Mart to avail range of benefits to:
Prepare your Document for Home Loan
Calculate the Home Loan amount that you are eligible for
Calculate the EMI for your Home Loan
Get the best suitable Home Loan quote as per your requirements
Compare different Home Loan Bank offers and choose the best suitable for you
Apply for Home Loan online or offline
Get you Loan application approved without any hassle