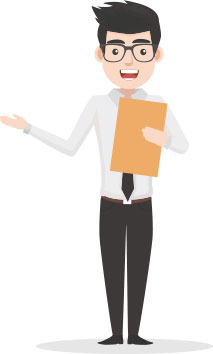 Accounting is the core department of any organisation. No organisation can run without efficient management of their accounts. In this era, considering the Nature & complexities of transaction and Tech support – it is important to have accountants who can manage and run finance division efficiently. Further, it is important for the management to keep the tab on the figures to ensure that their objectives are being achieved and where do they stand in terms of Financial figures of the entity. A Good Finance Team can be of help for any organisation and can play important role in shaping the future of organisation.
Therefore, at Finance Mart we help our client to manage their accounts on timely basis and we prepare Management Information which can be of help to business owner to take significant decisions and frame strategies.
Our Accounting services includes all most every types of services which are required to run a finance division: –
Generation of Sales Bills and E-way bills
Accounting of Purchase Bills
Accounting of Expense Bills
Streamlined Payment Processing
Calculation of GST and Filing of GST Returns
Filing of TDS Return
Finalisation of Accounts
Filing of Income Tax Returns
Email\ WhatsApp and on call – Tax Advise
Here are some of the biggest benefits of choosing Account Outsourcing Service:
Latest Rule and Regulations – Finance Mart is a specialized account outsourcing service provider keeping themselves and their customer up-to-date with the latest changes in finance rules, regulations and policies. We have years of expertise in handling or updating frequent changes in financing policies.
Technological Advances – We are equipped with the latest tools, technology, hardware/software and manpower resources to give our customer the best and next-generation account outsourcing services.
Best Quality Bookkeeping Service – Our skilled and dedicated professionals have years of expertise and hands-on expertise in providing quality bookkeeping service to manage or record the financial transaction.
Time and Cost Saving – Account Outsourcing service would help you to save time and cost in hiring in-house accounting professionals, recruitment team, hardware/software resources, salaries, maintenance, etc.
Better Security – We have built a secure system to keep your business' financial information secure and confidential.
Reduced Risk – We guarantee zero risks related to mistakes in income tax payments, payroll, etc. which may lead to major penalties.
Major Account Outsourcing Services offered are:
1. Bookkeeping Services
Finance Mart offers flexible and scalable Bookkeeping services to keep you up-to-date on the financial front. We have highly skilled and experienced professional having expertise in utilizing a wide range of accounting services such as QuickBooks, Sage, Business Vision, Case Ware, Simple Accounting and more. We are committed to providing accurate, precious and on-time financial statements.

2. Accounts Payable Services
Finance Mart provides Account Payable service to manage and handle your business working capital, profit margin, vendor relationship and more in order to increase the ROI. We have years of expertise and hands-on experience to help small to large businesses and enterprise getting their financial processes in a streamlined and organized way.

3. Accounts Receivables Services
Finance Mart provides Account Receivables Services to analyze the cash requirements of your business and making an efficient cash flow process for the future. With Account Receivable Services, your business is assured of having sufficient fund for future expenses. We use the latest financial software and can also integrate the major financial system to ensure that your accounts receivables are always accurate, scalable and on-time.

4. Tax Preparation Services
Finance Mart provides Tax Preparation and Tax Filling services which are a very crucial part of any businesses for smooth financial operation. We have a team of expert tax advisor helps you to keep updated with the latest tax regulations and policies. We ensure that your tax returns are on-time, accurate and complied with the latest tax regulations to avoid heavy penalties.