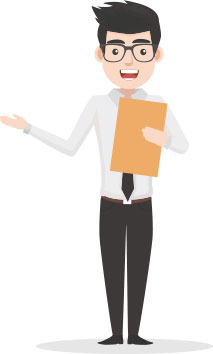 India is a hub of start-ups. Over the period of time there is significant increase in number of start-ups. It is different thing that the success ratio of start-ups is low compared to start-ups failure. It is established fact that every start-up needs a right investor, right finance advisor and right finance structuring in order to sustain and fall into the category of success ratio.
At Finance Mart we help start-ups to find the investor as Finance Mart has wide network of Private equity funders, Angel investors, Venture Capitalist etc. to get the investment and achieve 5X, 10X growth quickly.
It might so happen that an individual might have a great idea but may not possess the knowledge and resources to capitalize that idea. Therefore, we guide them to go ahead with various incubators or individual investors who can help them to run their Proof of Concept.
We also help Start-ups and various other entities for Financial Planning & Structuring. We also Advise clients on various aspects of business based on our focused analysis and thorough understanding of their business. Every company strives for consistent and sustainable growth. Based on our expertise and experience we help our clients in achieving their goals. To elaborate more on Financial Planning; its a process of framing objectives, policies, procedures, programs and budgets regarding the financial activities of a concern. Our team engages in designing and implementing the effective and adequate financial and investment policies. The importance can be outlined as-
Adequate funds have to be ensured.
Financial Planning helps in ensuring a reasonable balance between outflow and inflow of funds so that stability is maintained.
Financial Planning ensures that the suppliers of funds are easily investing in companies which exercise financial planning.
Financial Planning helps in making growth and expansion programs which helps in long-run survival of the company.
Financial Planning reduces uncertainties with regards to changing market trends which can be faced easily through enough funds.
Financial Planning helps in reducing the uncertainties which can be a hindrance to growth of the company. This helps in ensuring stability and profitability in concern.
Therefore, at finance Mart we help our clients to: –
Advisory on capitalized the idea to reality and exploring the ways and resources to get the things done.
Floating the Legal Structure of Entity by obtaining various business registration.
Financial Planning and structuring.
Providing Virtual CFO Services
Expert evaluation and strategic inputs to optimize the current MIS and other operating system of the business.
Advising critical strategies and ideas to scale up the business, optimize the cost and improve profitability
Reviewing and assessing the performance of the KMPs with respect to budgetary benchmarks and suggesting various options to bridge the gaps.
Offering strategic advice on accounting and financial best practices
Overseeing performance of CFO and senior team members of Accounts, Finance and corporate affairs.